Throttle Gals REVolution: ROCKABILLY SUMMER MOTOR EXPO!!!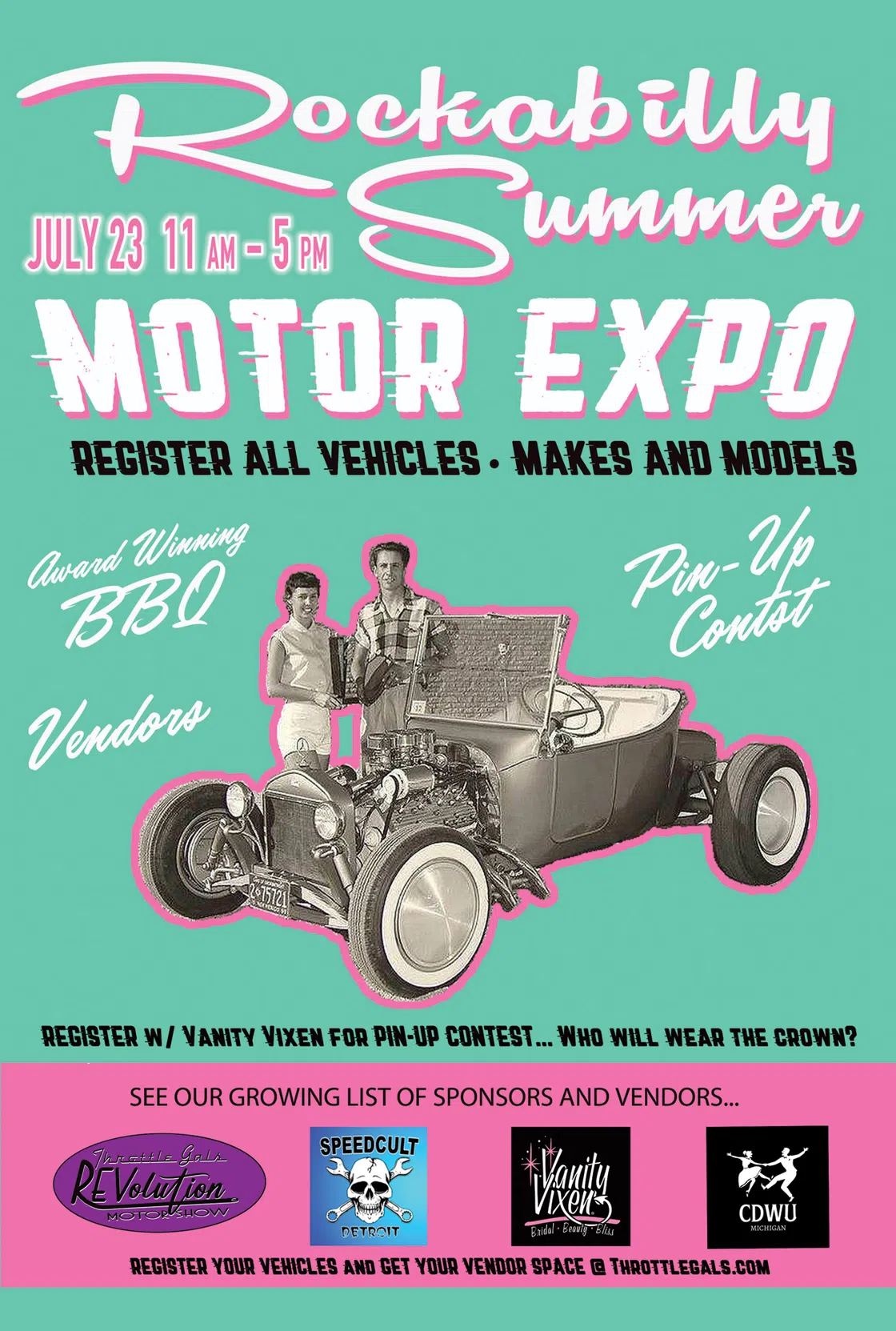 REGISTER HEREhttps://rockabillysummermotorexpo.com/motor-show-registration-page-4601
ROCKABILLY SUMMER MOTOR EXPO INVITES YOU!
CALLING ALL MOTOR enthusiasts to join us
for an unforgettable day of automotive excellence.
TOP 5 CELEBRITY PICKS MOTOR EVENT
ALL MAKES AND MODELS WELCOME! COME JOIN THE FUN!
REGISTER BELOW!
Whether you have a classic car, a hot rod, a custom build, or any other extraordinary vehicle, we want to see it shine on our show grounds.
By registering your vehicle, you'll have the chance to catch the eyes of our 5 celebrity judges who are eager to crown the stars of the show. Imagine your pride and joy receiving recognition from these automotive experts!
To secure your spot in this thrilling event, simply fill out the registration form below. Provide us with the details of your vehicle, including make, model, and any special features that make it stand out. We want to know what makes your ride truly exceptional.
Don't miss this opportunity to be part of the Rockabilly Summer Motor Expo and showcase your automotive masterpiece to a passionate audience. Spaces are limited, so make sure to register early to guarantee your spot in the spotlight.
For more information or assistance with registration, feel free to give us a call at 231-66-MOTOR.
Our team is ready to answer any questions you may have.
Join us on July 23rd for a day of automotive excitement that will leave you with memories to cherish.
We can't wait to see you and your magnificent vehicle at the Rockabilly Summer Motor Expo!
Register your vehicle below today and get ready to ignite the passion of car enthusiasts at the ultimate motor event of the summer.
Want to get all the goodies we're going to give to the preregistered vehicles? Sign up here!
Bags include: (The bag itself is pretty awesome!) • Dash Plaques (for the first 50 preregistered vehicles)
Goodies from our Sponsors (good stuff… you won't want to miss this!)
Don't Wait! Sign up now!