Kicking the Tires – Christmas Edition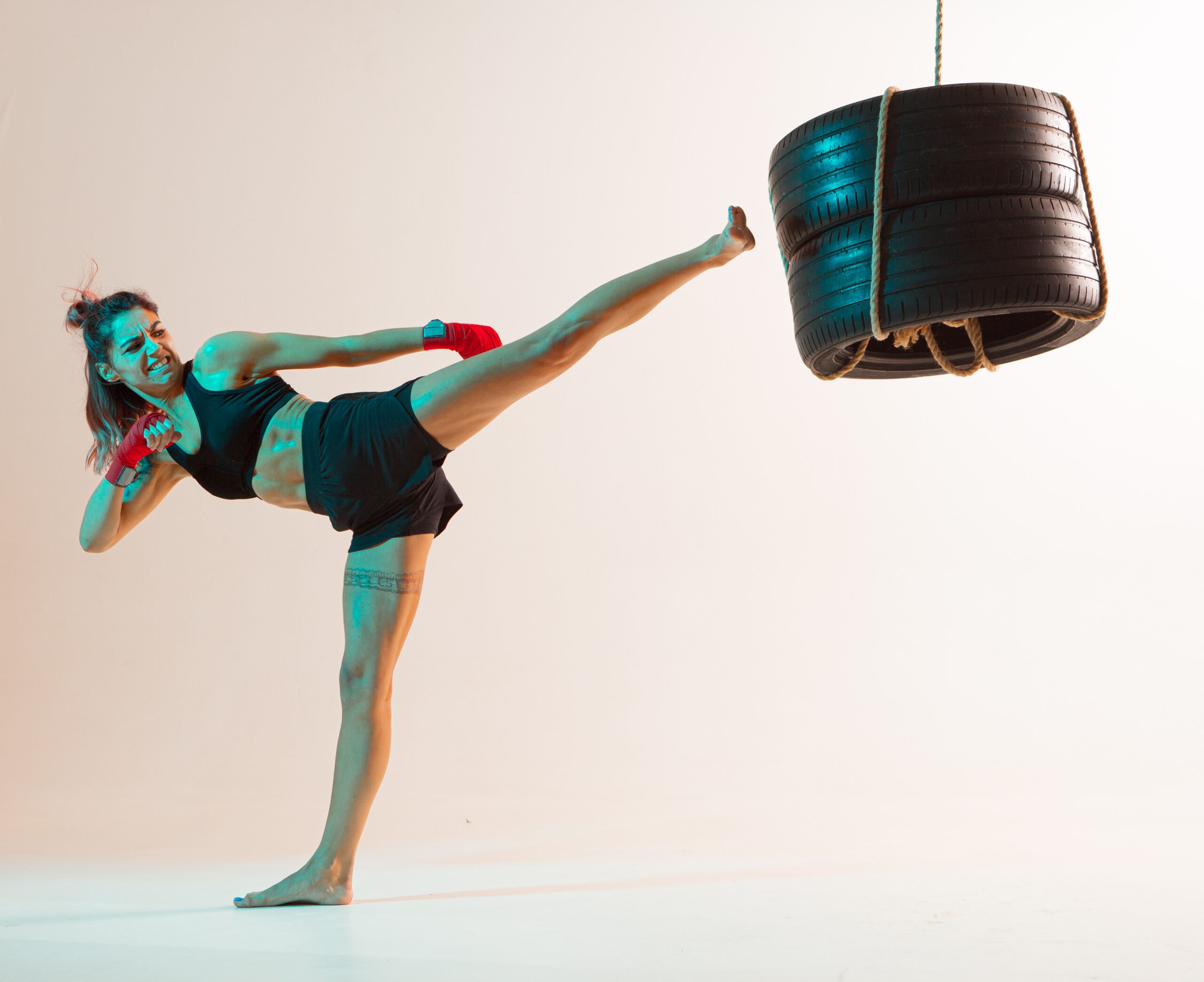 Let's face it, we all love gifts. Some of us are wired to love getting gifts, while others are wired to love giving gifts. Well, we are here for you! Use this as either a wish list (circle something and leave the mag in an obvious place) or as an idea list to get that last minute gift for that loved one who already has everything.
JM3 Oil Wrench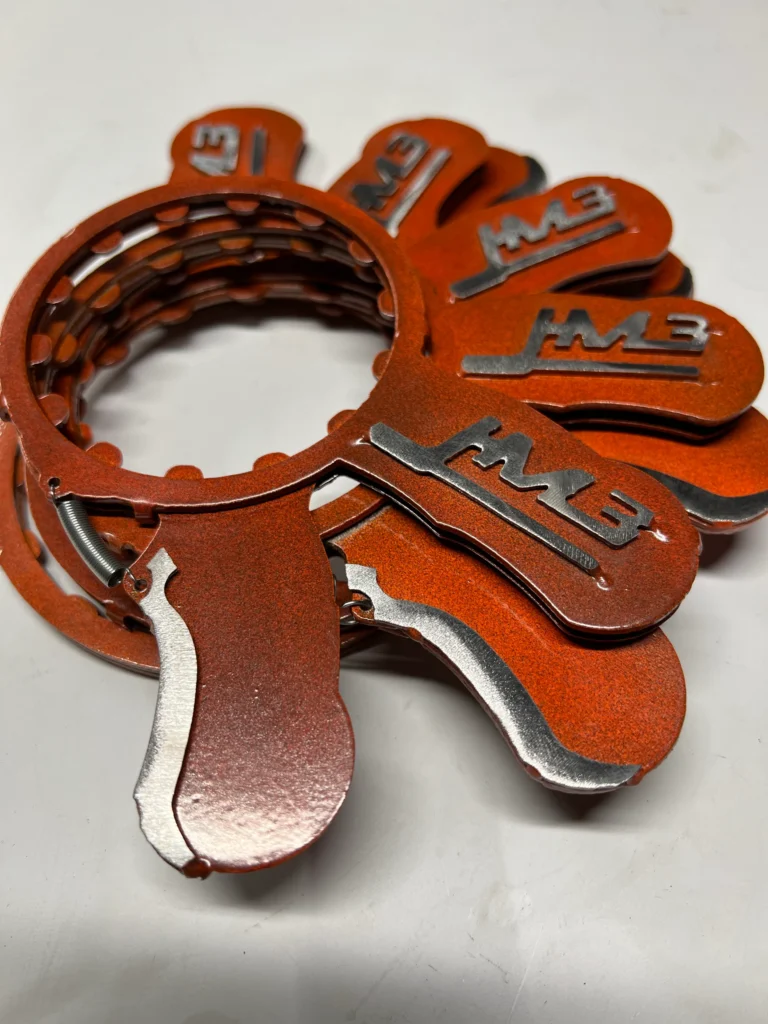 I found these while walking around the SEMA floor. I stopped to check this out because I have so many issues with certain oil filters. Some of the issues revolve around cheap plastic cap-style wrenches. Other issues revolve around the lack of space to swing a strap-style wrench or interference with standard cap-style wrenches. This product line resolves most, if not all of the issues I have faced. Introducing the JM3 Oil Wrench.
I chatted with Michael Gutierrez, inventor and owner of JM3 about his products, basically to understand why he developed this. Turns out, his brother, Joe Max Gutierrez, was struggling to remove his oil filter on his 1962 Chevy, due to interference. Michael had an idea, and it manifested itself into this product. It works like this:
The inner teeth ring is actuated by a spring return squeeze handle, so when you slide the tool onto the filter and squeeze the handle, the tool will grip your filter, and turn it about a ¼ turn without you swinging anything. If you need another turn to make it hand loose, simply squeeze the handle again. This is fabulous.
To install? You twist the filter up as normal and flip the wrench so that when you squeeze the handle, you tighten a ¼ turn. Easy peasy. And a must-have in my book.
And the name JM3? It is a tribute to Michael's brother Joe, who was the inspiration for the tool. These wrenches cost about $30 each or you can get the set for about $100. Visit https://www.jm3oilfilterwrench.com/ for more details and to get your order in!
For that Adventurer: Overlanding Tents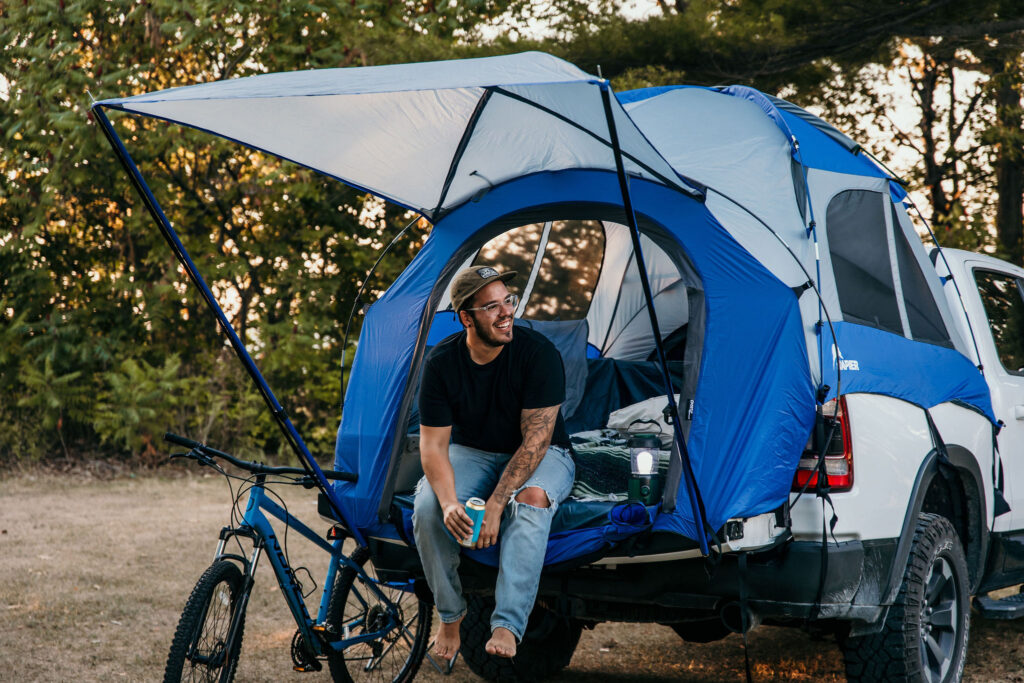 I reviewed the Napier SUV Sportz Dome a few years ago, and not only was it great then, but it has held up and I still use it! Why do I love it? It's tall and works well when you're family camping. I love the fact that I could attach to the Jeep and put stuff in the back of the Jeep that I didn't want directly in my tent, but could easily access the items. Think food and stuff like that.
The Napier team has significantly expanded its line since I reviewed their tent in 2016, but the functionality of all the tents remains the same – allowing for the automotive adventurer the ability to camp right from their vehicle. Where you park, you sleep.
If you want solid consistency of sleeping surfaces, you can opt for a tent that either fits into the bed of your pickup truck, or one that lives on the roof of your vehicle. Check out https://napieroutdoors.com/ for their full line of camping and Overlanding lodging options.
Replace that old Shop Manual!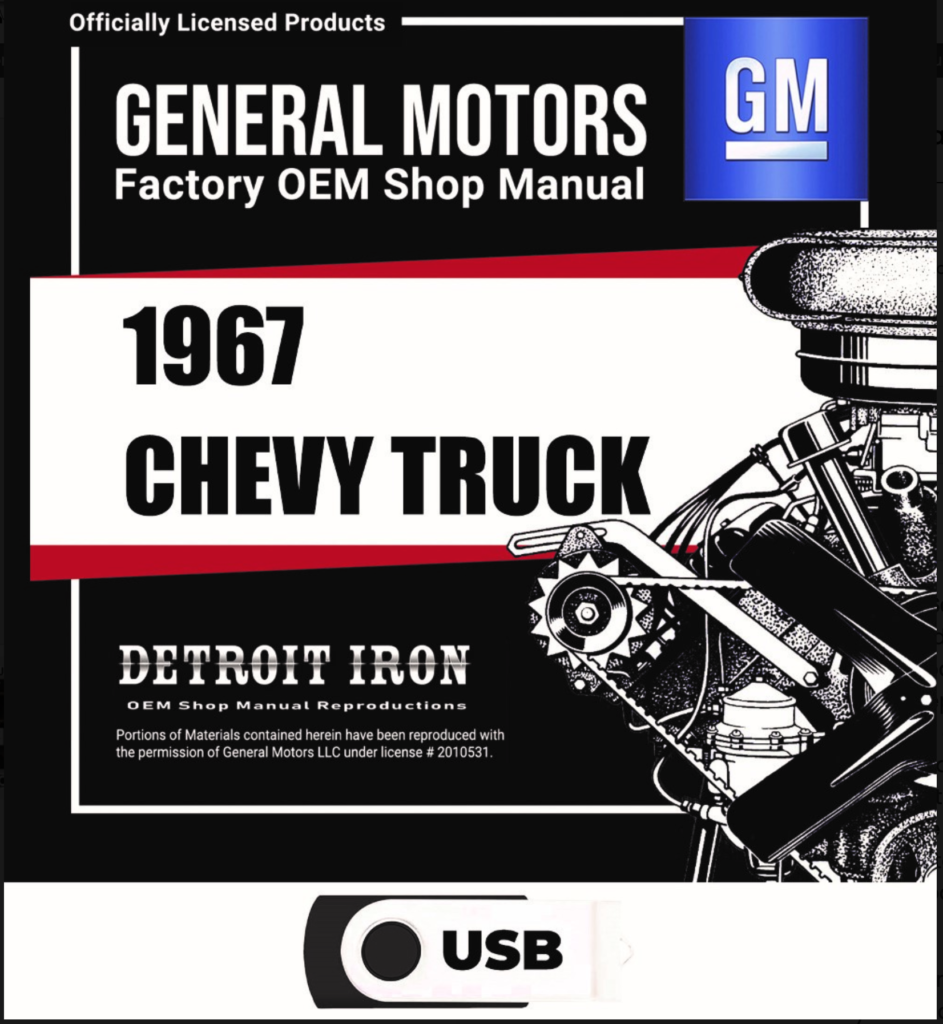 Have you ever worked on a vintage vehicle and ended up wishing that the old manual you were using actually showed anything in the photos? Let's face it, the old manuals had photos in them that were hard to see, blown out, or too dark to make heads or tails out of what the instructions were trying to tell you.
Detroit Iron OEM Shop Manuals to the rescue! Not only do they have licenses to reproduce the old shop manuals, but they have also painstakingly gone through and fixed all of the images! The how-to images are clear, and detailed and make this a must-have for the hot rodder in your life. Please visit https://www.detroitironis.com/ to order yours today!
Throw Away Your Old Zip Ties!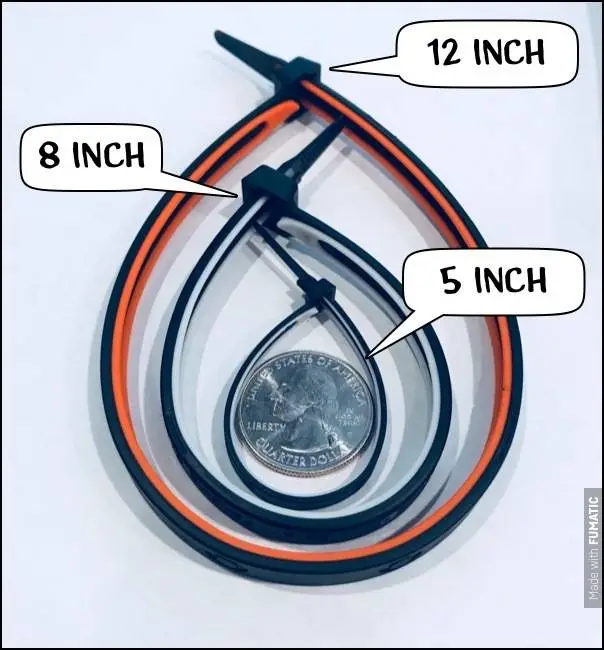 Releasable!
It's easy! You can release GripLockTies™ with your thumb by opening the big releasable tab.
Add another wire to your bundle, or use one to temporarily wrap up items such as extension cords, flowers, chargers, and more! Patented Rubber-Lining prevents the need to over-tighten for a secure fit. Release, reseal, and reuse. No more hassle cutting and wasting ties after you forgot to run that last wire. Lock and unlock them until you are really done. When you are all set, you can then flush cut to secure the setup!
Improved Control!
You can easily secure our ties thanks to our premium rubber lining.
Normal zip ties can be very hard to secure in place, as they are made of plastic. When plastic rubs against any surface, it easily slides around and shifts. GripLockTies™ do not get shifted around so easily, and they won't cut wires or scratch off paint on surfaces that come in contact. Enjoy faster installation and lower cost than separate cushioning materials.
Let the rubber secure your wires at the precise sizing that you need, rather than crushing your items with the force needed with traditional ties.
Rubberized Inside Coating
GripLockTies™ are rubber-lined! The inside isn't made of the same cheap plastic as a normal zip tie, whose sharp nylon edges will readily damage anything within its grasp. They are ultra-protective, providing cushioning to bundles that prevent wire and cable damage. No other cable ties can solve the problems of wire damage and vibration damage. Why keep dealing with wire damage? You don't have to. Welcome to GripLockTies™ with Rubber-Lining. These are a true game-changer, especially in environments with elevated temperatures and increased movement. Pick up Doni's new favorite zip tie at https://griplockties.com/.
No More Skinned Knuckles!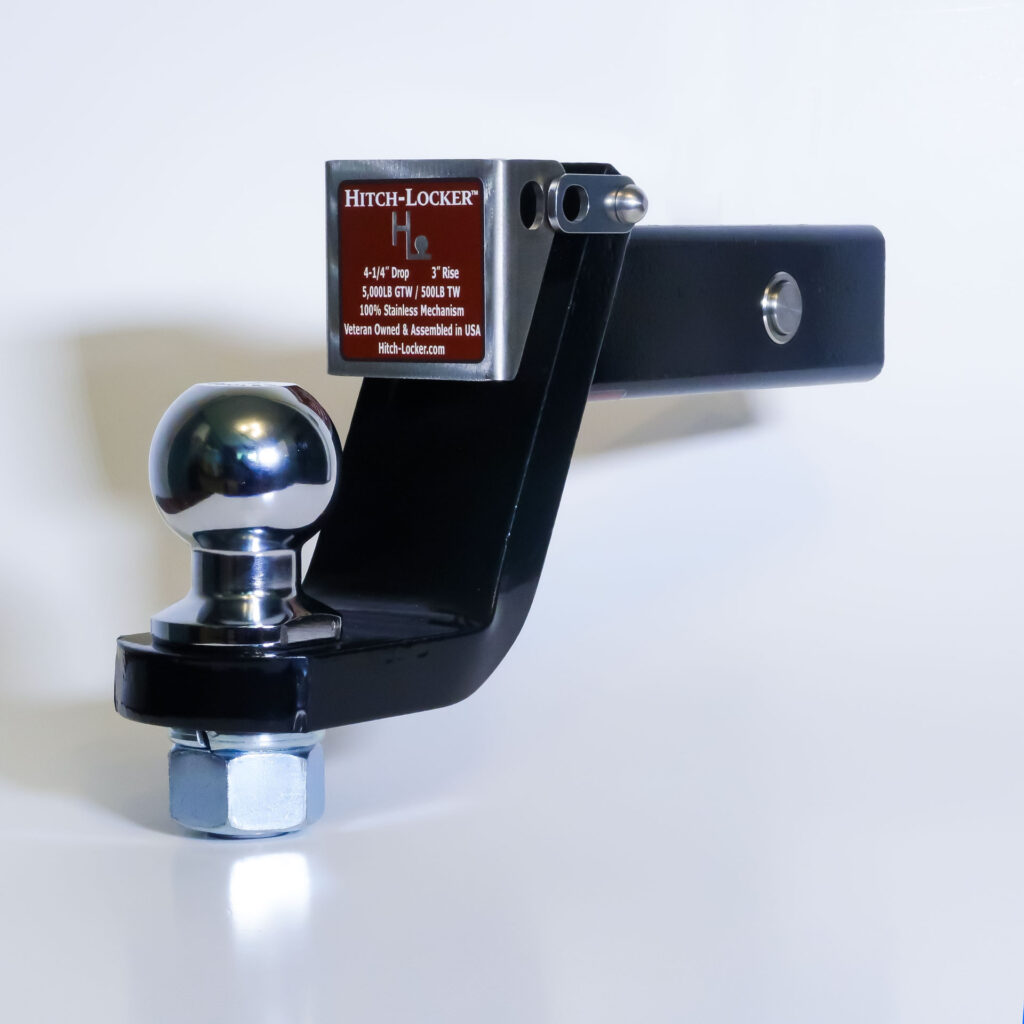 How many times have you busted your knuckles trying to get the pin into your hitch, or for that matter, lost the pin altogether realizing this as you go to hook your draw bar up? Those days are gone with the Hitch-Locker product line. Their Lockjaw line is available for purchase and I highly recommend this. With a single hand movement, you can pull the spring loaded front panel (or push depending on the draw bar style) and the hitch pins retract for ease of removal. To install? Activate the spring loaded pins and release the tension when in place. Easy as that. The design features a place to lock the pins in place out in the front where you can install your lock without busting your hands against your vehicle.
An added bonus is that this company is veteran owned! Check out the Hitch-Locker at https://hitch-locker.com/
Making Plastic Repairs Look Easy
According to their website:
PLASTEX IS A REVOLUTIONARY PRODUCT THAT MAKES EVEN DIFFICULT REPAIRS QUICK AND EASY. PLASTEX IS SANDABLE, PAINTABLE AND DOES WHAT GLUES OR ADHESIVES CAN'T. PLASTEX EASILY GLUES, FILLS GAPS, REPAIRS STRIPPED THREADS AND CAN REMAKE TABS OR SMALL PARTS IN JUST MINUTES. ONLY PLASTEX HAS A REUSABLE MOLDING BAR THAT GIVES YOU THE ABILITY TO REPAIR OR REPRODUCE ALMOST ANY PLASTIC PART QUICKLY AND EASILY.
What it doesn't tell you is that it's fun to use. My son and I were part of a live demonstration and this product is so easy to use that the application was fun! For those of you who have Corvettes, this is designed to fix chips, holes, cracks, and more. It appears to work with anything and since this product doesn't shrink, and dries smoothly, the repair is basically ready for paint as soon as it cures. And wait, there's more! They have invented a version that works on aluminum and steel as well, so there is hope for that broken or cracked pot metal! Visit https://www.plastex.net/ to see the how-to videos. I expect you'll become a believer.
The Seatbelt Purse. And Wallet.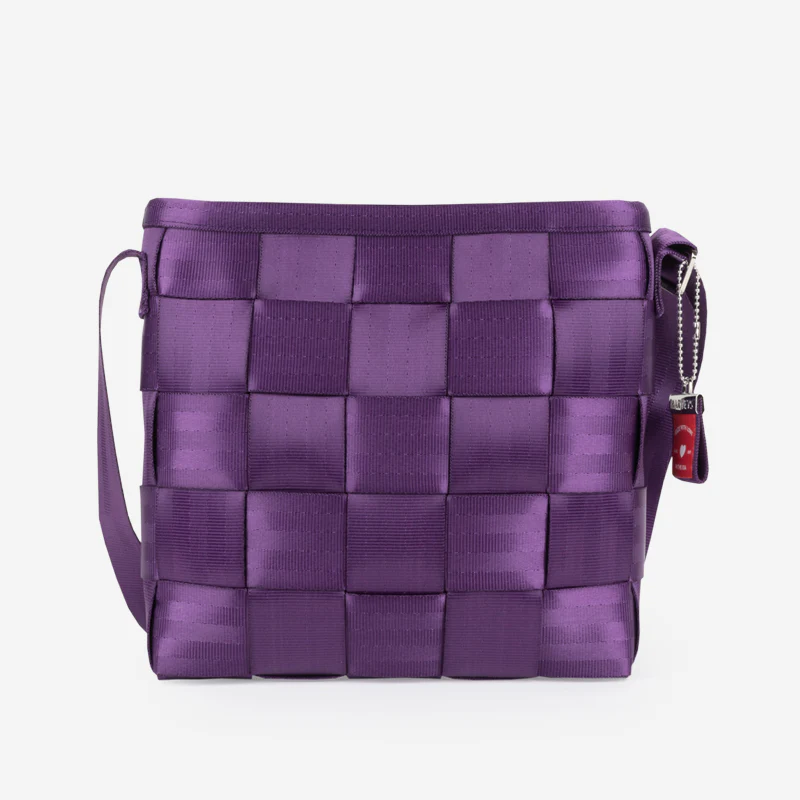 Every car Gal needs one of these. The Harvey Bags are known for their quality and their lifetime guarantee. I have a convertible purse that matches my wallet, and I have had many conversations start because of this item. First off, the other person can tell that I have some love of automotive due to having a seat belt wallet. And more so, when the other person also has one, magic happens. Friends are made.
To make a great product even better, Harvey has partnered with Disney to provide super fun prints ranging from Star Wars to Goofy, Santa Jack and more. They even have a wedding collection!
But what if you're buying for a guy? They have a wonderful billfold too. And because it's seatbelt material, that wallet is going to last forever.
Hopefully, this gift guide lends some assistance for your gift-giving needs. And if you do buy from one of our featured companies, please tell them we sent you!