The Women of the SBN (SEMA Businesswomens Network)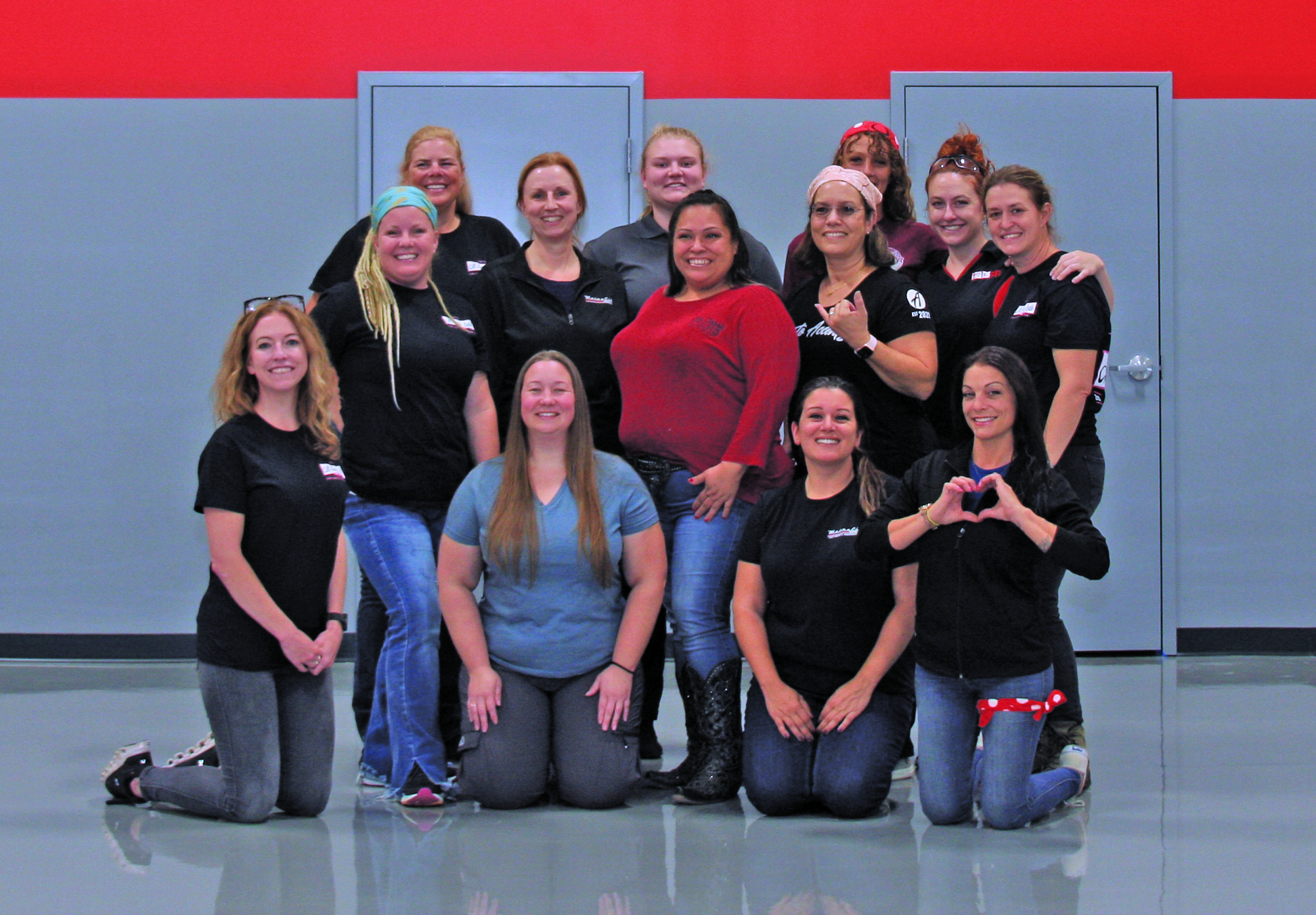 When I was asked to interview the women on the SBN All Women Bronco Build during the Detroit weeks, I was thrilled to do it. I knew a couple of the women from the area, specifically Sherry Kollien and Keri Porter, and understood that there are reasons Gals want to do a build like this. They have the desire to spread this feeling of empowerment to Gals who may not realize what they are capable of. Some of the Gals had full-on tears telling me about their journey. This is a hard road for some, and none of us get to be in this industry without some level of adversity. Throttle Gals believes in empowering others as well, and we hope that some of these gals inspire you to take the next step in following your dreams.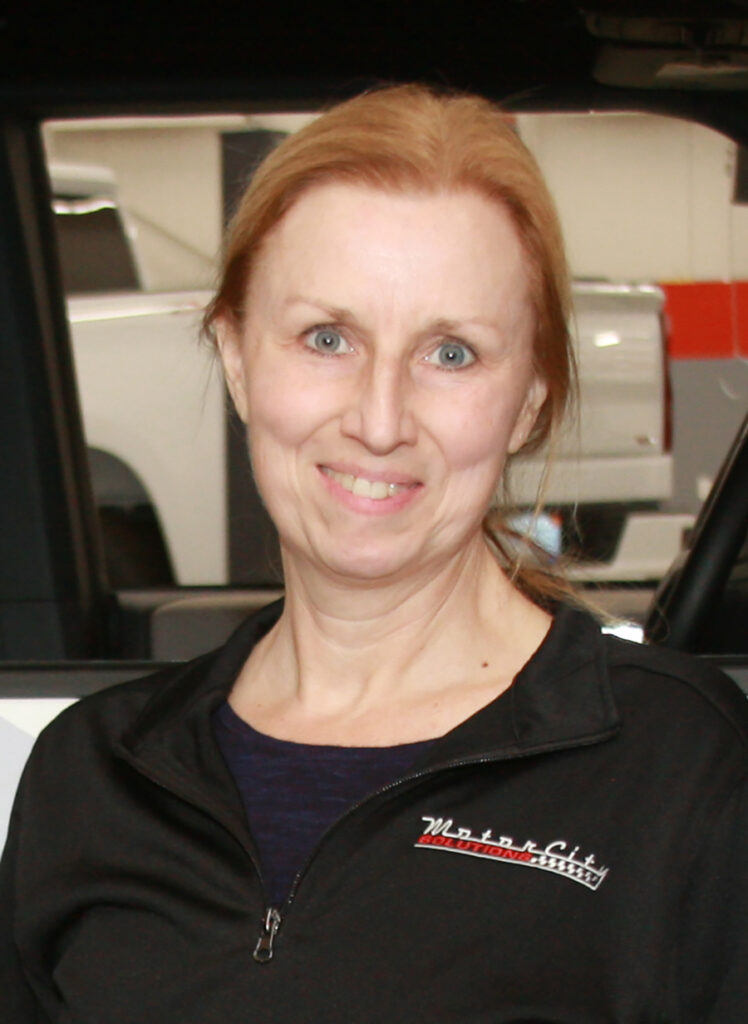 Sherry Kollien: SBN Bronco Build Manager:
Employer: Motor City Solutions, Program Manager
Location: Metro Detroit
Mission Statement: Keep inspiring each other and never burn your bridges because you never know when you may need to cross them again.
Sherry grew up in a household heavy into horsepower. Her dad is a well-known figure in the Metro Detroit area and she was raised loving the culture. In high school, she laughed about how boys wouldn't talk to her because she knew more about cars than they did. "I would drive to school in my dad's cars and trucks," Sherry stated, "and I loved my trucks".
She went to college for a couple of years, where she earned her associate's degree, and she ended up applying to Ford, landing a job running the dyno. "One of my male mentors knew my background and always went to bat for me, and he got me in at Ford. He came to the SEMA show every year to see me and make sure I was still doing well. He was like a proud papame Sherry states fondly.
Her biggest challenge in the industry has been feeling like she had to pave her one way. Sherry felt she had to constantly prove people wrong to earn their respect. But when she tore down engines and rebuilt them, pulling off truck heads and putting them on the bench to work on them… They noticed.
Her best career advice that she received was to stay true to herself and to never give up. In turn, to women getting ready to start their automotive journey, she strongly recommends starting by staying positive. Network. "Get your tribe together'" states Sherry, "and not just women, but the men who support women too. They are out there."
Her role models are well-known SBN legends, Amy Faulk, Dr. Karen, and Marla Moore. She remembers back to her first SBN event that she sat in around 20 years ago, how all of these women inspired her. And now, though she hasn't won the awards they have, she has been praised by them and that continues to inspire her.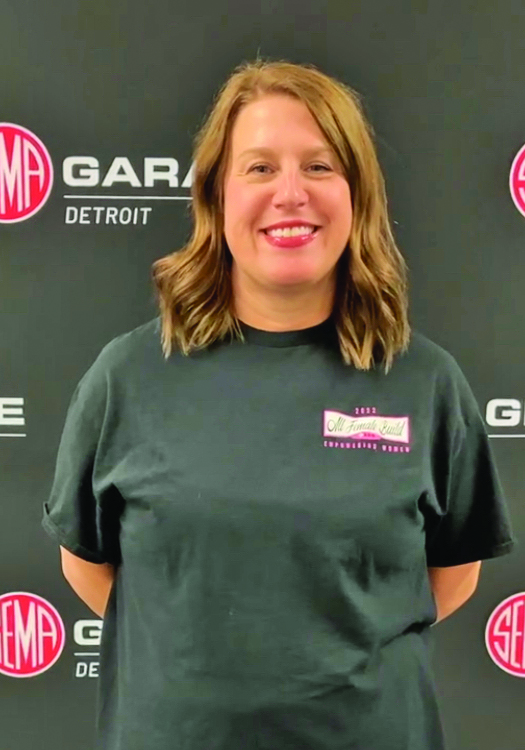 Cathy Clark
Business: Bob Cook Sales, Manufacturer's Rep
Location: Collierville, TN
As the SBN Chair, Cathy laughs that she was forced to be part of the build. Though she does not consider herself a 'wrench' she wanted to learn and be inspired and see what happens hands-on at a SEMA build.
Cathy has been in this industry for about 14 years and loves the day-to-day life she has as a work-from-home sales representative. She is passionate about recognizing the women who are working both on the build as well as the many Gals behind the scenes.
The SBN has pushed Cathy to achieve more through education and has encouraged her to grow as a person through leadership opportunities. As far as challenges, she finds it tough to be taken seriously. She has had issues where men didn't want her to be a lead on the account because she was a female and therefore couldn't possibly be an expert in the product or the customer. She has had to fight that battle and prove herself capable. Her greatest accomplishment is that she is the SBN chair and making a name for herself, and following in her dad's footsteps. Her best career advice comes from her dad, who told her to do the things other people can't do or wouldn't do, and that she would always have a job.
If you are a woman considering a journey in the automotive world, Cathy says to "Just do it" and to "Get involved, especially with the SBN." Cathy also feels like the more you put into your network the more you get out of it. So many women have already gone into many situations that you may encounter and they can help you.
Her role models? First and foremost is her dad, as he got her into the industry. Melissa Scoles is the CEO of QA1 who Cathy met through the SBN. Melissa has provided Cathy with some amazing advice to help her navigate through situations.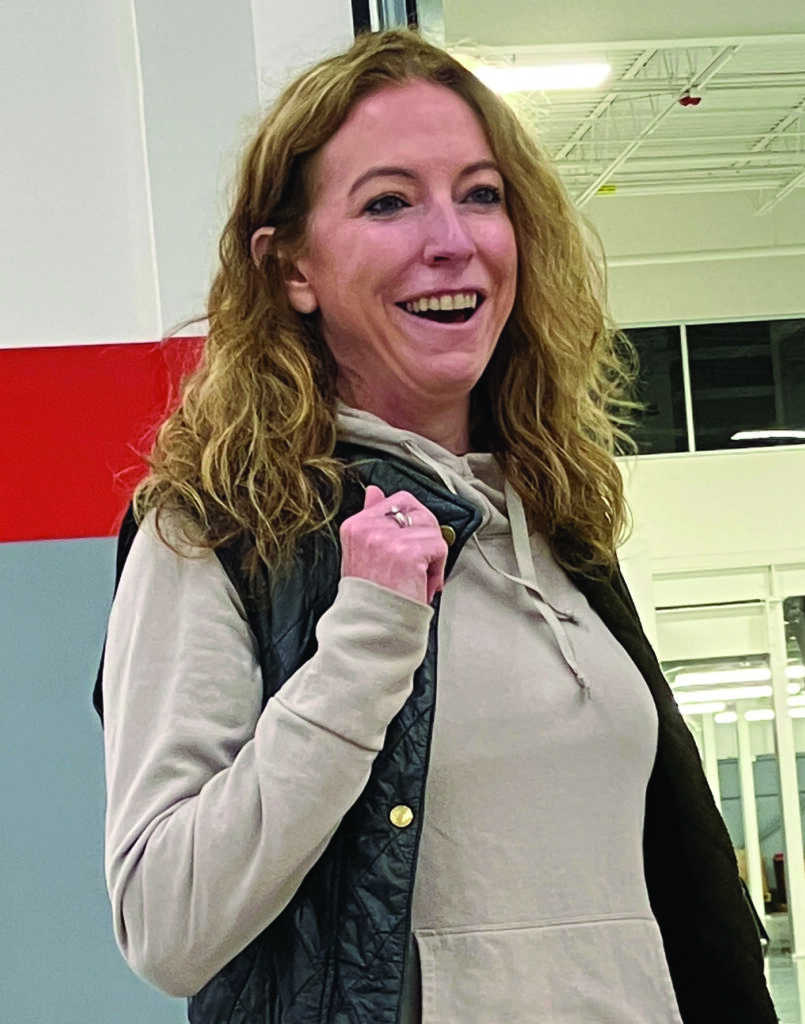 Beth Brennan
Business: Tread by Kahn Media, General Manager
Location: Bozeman Montana
Beth went into automotive because she has a passion for the outdoors, especially where it intersects automotive. She is most passionate about Overlanding and off-roading. She enjoys traversing the great outdoors in her 2007 JK Jeep.
Her love for the outdoor lifestyle started with outdoor passions that were fueled by summer camp in Jackson Wyoming, and she always liked camping and off-roading. These facets brought Beth to SEMA.
Beth did a trip in 2021 from Montana and, utilizing the British Columbia Ferry system, traveled all over northern BC. Their ferry system is great and you can road trip and camp where possible, and then hop on a ferry for 10 hours or so, and explore the next island.
As a female, she notices that sometimes a significant challenge is feeling confident that you know stuff, and you don't necessarily need reassurance. You already know this stuff, you just need to believe in yourself and your own capabilities.
The biggest challenges in the industry have been learning to navigate certain workplace environments of being more of a minority in a male-dominated space. But she thinks it is cool that SBN provides resources to help navigate certain situations.
Her biggest accomplishment has been getting visibility on products and press from SEMA and SBA. Her personal biggest accomplishment was really bringing a new product, rooftop tents, to the industry through marketing and promotion.
The best career advice she has received was to be consistent, and if there is a bottleneck somewhere, there is always a way around it, and to persevere. You just have to learn to navigate to where you belong.
To the gal looking to start her journey in automotive? Get involved with SEMA. If you want a place to belong, they have a place for you. Put yourself out there. Attend an event, find someone to connect with. Don't be shy.
Her role model is Emily Miller who runs the Rebelle Rally, which is an all-female off-road navigation rally and she is a super positive person.
If her life was a movie, her movie would be titled On The Move. Because she was always doing something and even when on vacation, she adventures.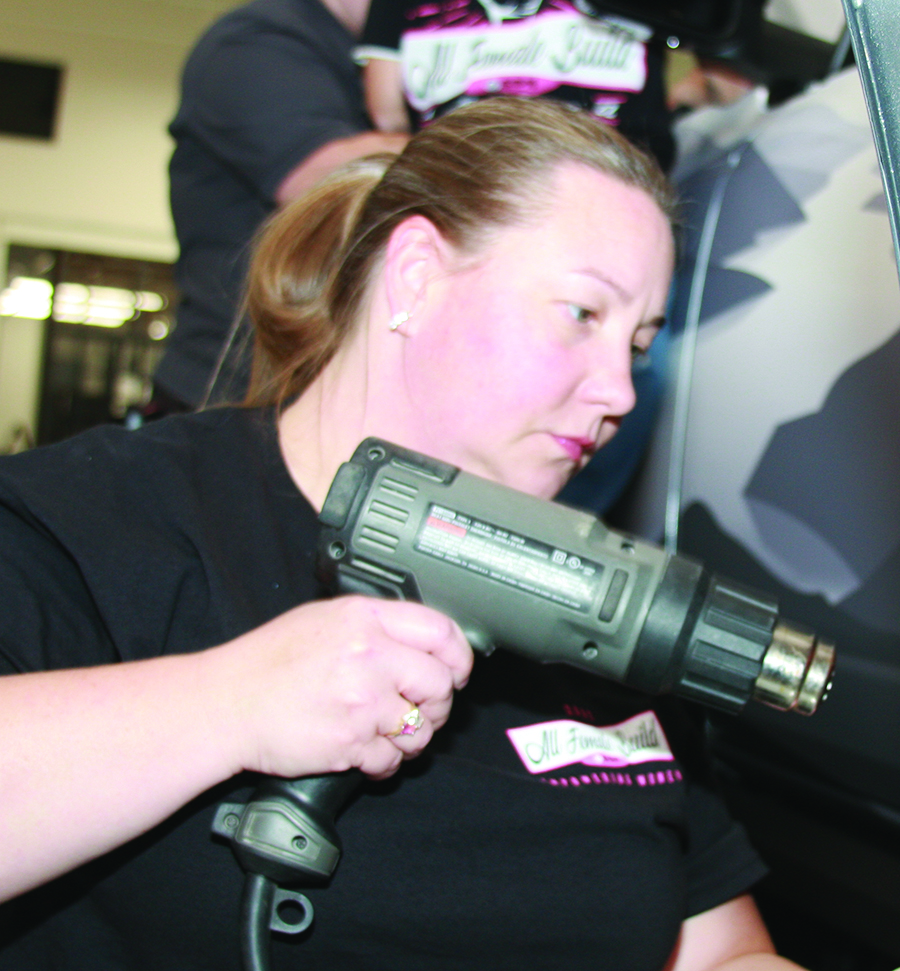 Kelly Donohoe
Business: Kustom Mobile Designs, Owner
Location: Chicagoland (Oaklawn, IL)
Beth ended up in automotive as a fluke. Starting in education working with grants and educational procedures made her transition into automotive a little odd. When Kelly finally became tired of the politics in her position, she decided to try out a different path and received an offer to work at a small family company after a ride-along. She liked the type of work they offered and didn't know anything. She was nervous and had to start from scratch on everything. She had on-the-job training for everything she did, from applying graphics, pinstripes, and paint protection film… and was literally practicing on customer cars. "Fortunately," she laughs, "I didn't make too many huge mistakes that cost a lot of money." She admits there were mistakes and she learned a lot on the way. By being crafty and mechanical she felt pretty comfortable after only about 6-9 months. She worked for them for about 5 years and then decided during the pandemic to jump into self-employment.
She realized that she needed to lock in a budget, to know what kind of money she needed to have coming in to support herself, and she needed to be able to float herself.
One of the biggest challenges in her career was becoming a competitor to her previous employer. Although she doesn't go after any of their clients, she still feels some stress there.
As a woman, she felt like her biggest challenge was simply starting into this industry. She had a 'baptism by fire' but eventually got up to speed. Her biggest accomplishment was accepting that she can make mistakes. That allowed her to take the leap.
The best career advice she received was to 'know who you work for.' Though she works for shops, she realizes that she truly works for the customer, who owns the vehicle.
She would tell someone starting out that failure is not a negative thing. Failure is a place where you can turn around and continue to grow. Failures are really growing points.
If her life was a movie, she would call it Blooming Onion. She was thinking about how she could relate to other stories from difficult childhoods, and how no one would know that meeting them as an adult because they are so 'put together'.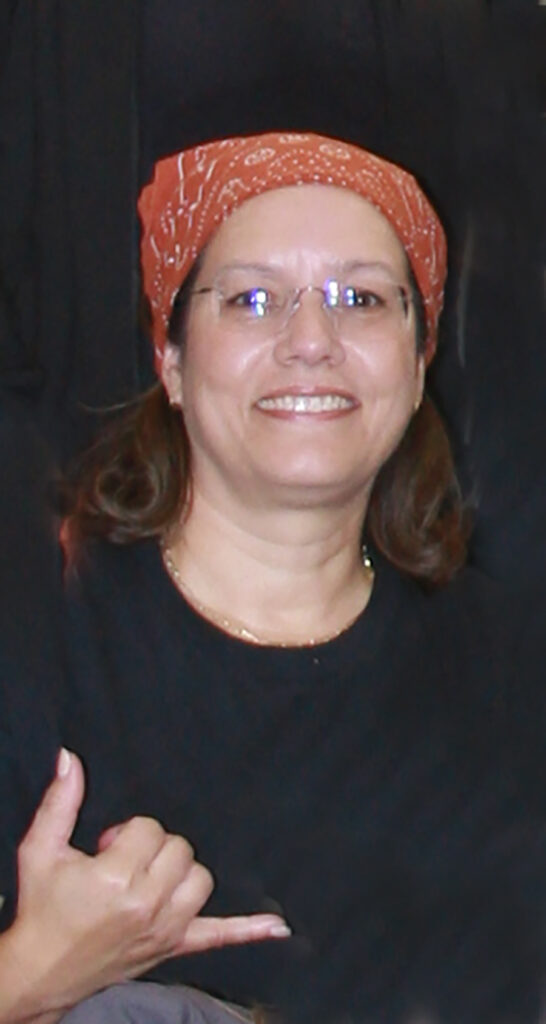 Gina Quasny
Business: Auto Accents by Gina, Owner
Location: Chicago, IL
Gina established Auto Accents by Gina in January 2021 and loves that she can be flexible with her time, and be as creative as she wants to be. Gina is a recent member of the SBN and was absolutely stoked to be a part of the SBN Bronco build. Gina stated "This is a once-in-a-lifetime build man. You only get to do this one time!"
A love of learning is a big part of Gina's life. She is always open to learning new ways to do things and new ways to be creative. The biggest challenge Gina found was finding new avenues of how to do things. Finding what is out there, is a challenge. Through the network of the SBN, Gina has found many other ideas and ways to accomplish her tasks at hand.
Gina started this company because she was told she should be an entrepreneur. She just had to go for it. The people who surround her push, encourage and empower her. She would share with a young person to not be afraid but to allow herself to follow opportunities that come her way.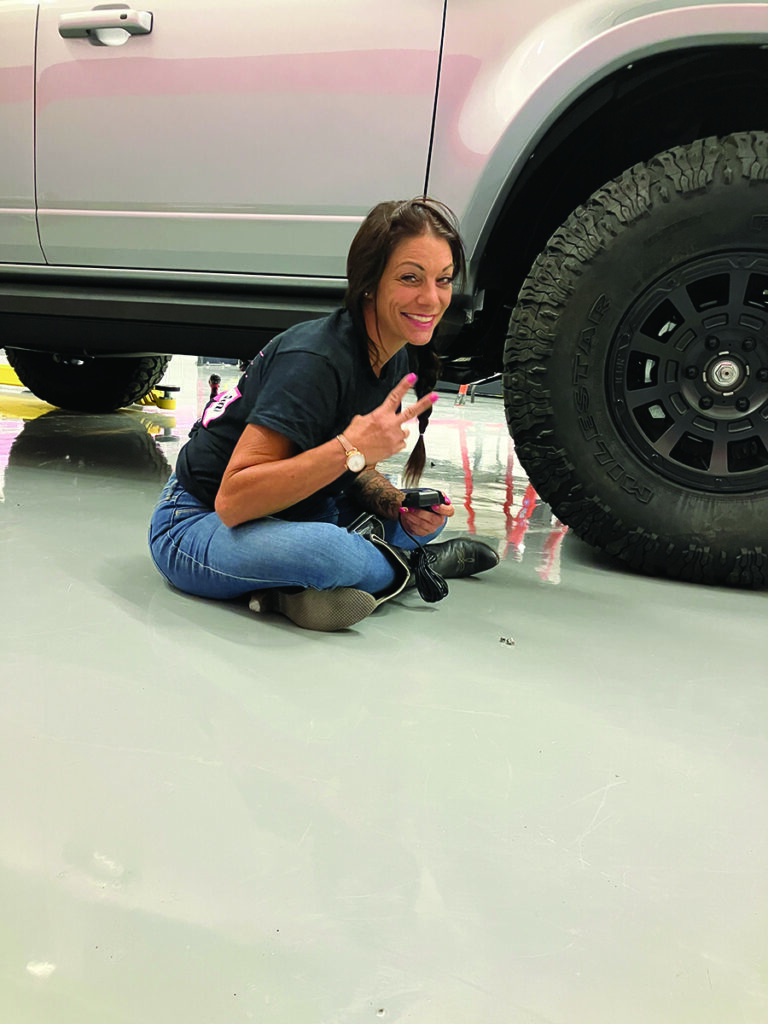 Julieanne DeVooght
Business: WrangleHER, Founder and Owner
Location: Metro Detroit
Julieanne enjoys empowering other women. After building seven personal Jeeps, plus many other vehicles, she felt like she could be an asset in assisting the other Gals working on the Bronco. She is an extremely high-energy woman who is also highly capable.
SBN has been nothing but high fives, support, and more. They have helped her through areas of education, and leadership opportunities.
Her biggest accomplishment is along the same lines as her biggest challenge, which is to not allow other people's negativity to affect her, to just plow right through it. And to maintain a positive attitude and continue to help others, which can be a challenge… but is also an accomplishment.
The best career advice she has received is that any money she makes is something. Because it is money you didn't have before. She would tell a woman getting into this journey to not be scared. Keep stepping forward, and take chances. Ask for coaching and assistance with challenges. Be open-minded. Julieanne says that everyone is a mentor. She is appreciative of all the women who have done things to help get her to the place where she can do it. She calls out Mischief Maker, aka Holly Fowler, Jessie Combs, Kate Fry as unselfishly driven and that is what is most inspiring to her.
If her life was a movie, Julieanne said the title would be "Tenacious," because, despite all odds, she never lost her footing, never lost her path. She plows through everything to support others. That's just how she rolls… so to speak.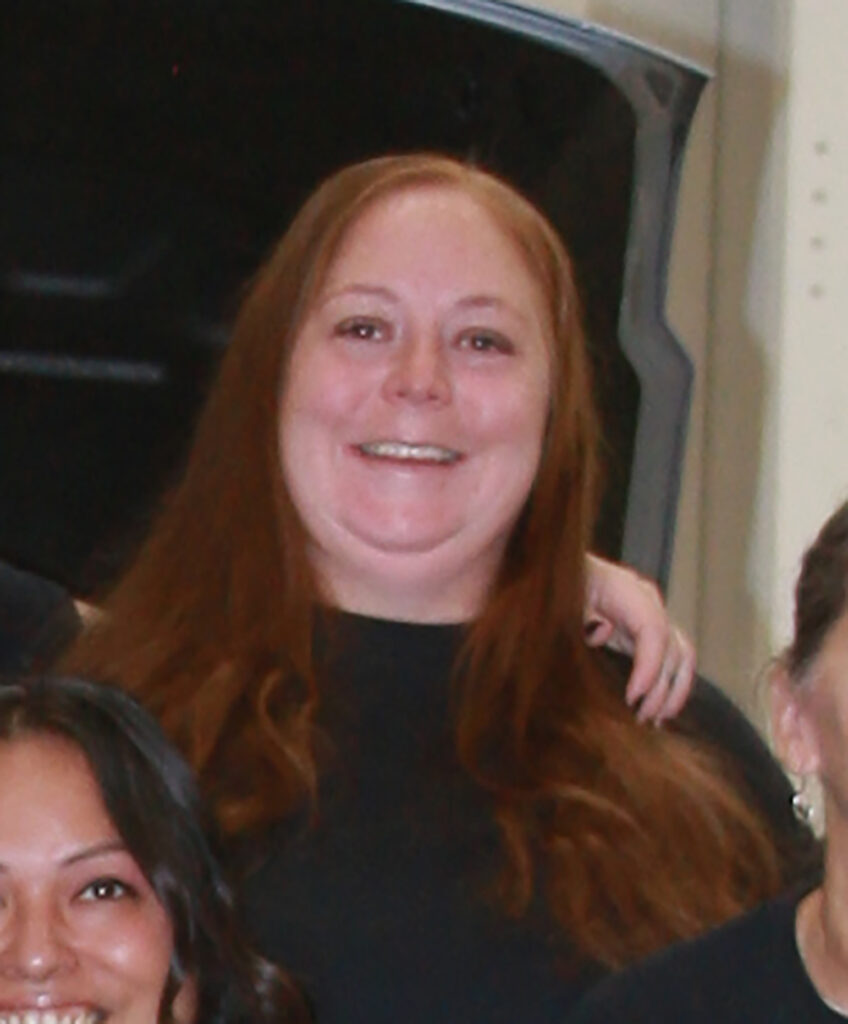 Charlotte O'Rourke
Business: Accelerated Marketing Business Solutions, Founder and Owner
Location: Oshawa Ontario Canada
Our favorite Canadian in Detroit, Charlotte loves promoting awesome things from Canada, including chocolate treats which she brought over for us to enjoy.
Jessi Combs was a friend of Charlotte's from Babe's Ride Out and really pushed Charlotte to take a huge chance on herself with her ideas for digital marketing. She has been able to create a cost-effective grassroots turnkey e-commerce solution called "Shop in a Box". This is design for hot rod shops or anyone who wants a fully functional solution that is preloaded and actually works!
Her passion for automotive shines through in our discussion. She wanted to be part of the SBN build since the 2012 Mustang build occurred and she wasn't part of it. When she heard the Bronco was coming to Detroit, only 4.5 hours away from her home, she was beyond excited. She loves the networking, and the encouragement and she was able to get in and help with the build.
Charlotte feels like being a part of the SBN is so important because of the support the participants provide to each other. She said it's like a family, and that makes the SEMA show so important. It's like a giant family reunion where everyone is so nice and supportive.
Everything shifted for Charlotte at her first Gear Up Girl event, which is a girl-only (literally no boys allowed) event where women build each other up. She remembers as she was walking up to the event, the doors were open and there were all women, and for her, that was a defining moment because at that point she realized she found her home. She realized that never again that she had to explain why she loves cars and this industry so much. Riding and cars are a lifestyle. And she was extraordinarily emotional at this moment, as many of us are when the concept that there are more out there than just you. She FINALLY BELONGED.
Charlotte's biggest challenge was getting acceptance. She already felt like she stands out as a tall redhead, and female stereotypes that she doesn't know anything… and then being almost punished in certain professional roles when she did succeed. Being a stereotypically polite Canadian who may be a little assertive at times, but never goes off the handle. She prides herself on being able to sort out the nonsense and maintain a 'what you see is what you get' persona, whether she's interacting with the girl next door or the CEO of a major corporation.
Her biggest accomplishment was in 2019, advocating for Canada to be part of the SEMA Export Fair. Because even though Canada is our nice neighbor to the north, it is still a different country with trade rules in place. Many people think that our number one trading partner is Australia, but it isn't. It's Canada. Even in the aftermarket, so she spoke from her soapbox for many years to anyone who would listen. When Linda Spencer, Senior Director for National Government Affairs for SEMA, who is in charge of the Export Fair called Charlotte and said, "I hear you're from Canada… and that you want to be a part of this." they worked together and within 6 weeks, Charlotte presented, in a different way than anyone else, interacting with everyone instead of a typical slideshow presentation. She was greeted with a standing ovation.
The following year, Charlotte was named one of the Top 35 Under 35 with SEMA.
This year, she gets to deliver her turn-key marketing solution to SEMA.
The best career advice she has received is to be who you are and stay true to yourself. Reach out for help. Persevere. The advice she shares with others? Connect. Take advantage of educational programs and gain mentors.
Her mentor? She immediately calls out Marla Moore, who won person of the year at SEMA, and of course, Jessi Combs, Teresa Contreas, and Sara Moroso. She loves their passions and what they continue to do to empower. Her list continued to many of her industry friends and understands how important so many of these women taking shots from the guys up front and paving the way. She ads in Rose Kawaski, Jennifer LaFever and describes how much gratitude she has for them.
The ladies above represent just a tiny segment of the SBN, but I think you get the idea behind their passion for this community. There are so many interviews that are not published above… But don't worry, you will hear more from them in future issues.