Detroit: The City of Hot Rods & Muscle Cars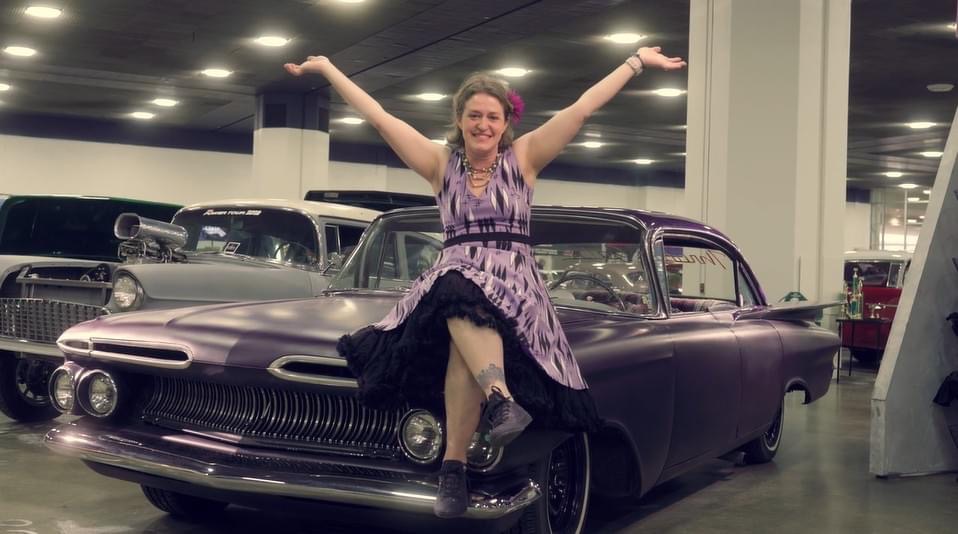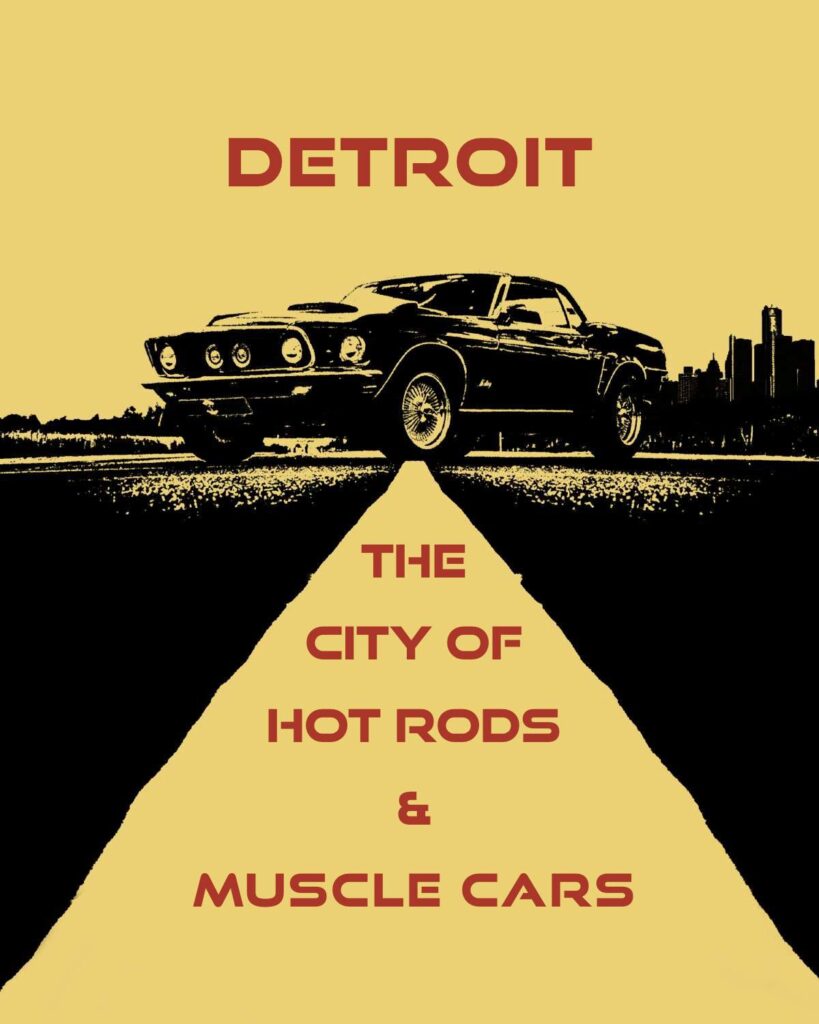 As a woman in the automotive world, specifically as the Head Chick in Charge of a female-centric motoring magazine, it is not unusual for someone to pop into one of our booths and ask for an interview about what we are doing. And honestly, although annoying as hell, a phrase is usually inserted by the iPhone yielding a self-proclaimed video journalist along the lines of: "I have a million followers, and this interview is going to make you famous."
My partner in crime at Throttle Gals is my best friend Trish. She and I had just been approached by a not-so gentleman who was going to 'make us famous' at our booth at the 2022 Detroit Autorama when this new gentleman popped into our booth with a slew of questions: Who are we? Where are we from? What do we do? Do we have a car at Autorama? I guess we answered the questions correctly as the gentleman, who we later learned was the infamous Keith Famie, waved a full-on production crew into our booth. We were literally learning about this very exciting documentary that is being filmed about our city's history regarding hot rods and muscle cars (as the name implies) while being positioned for photo and video, and simultaneously being interviewed.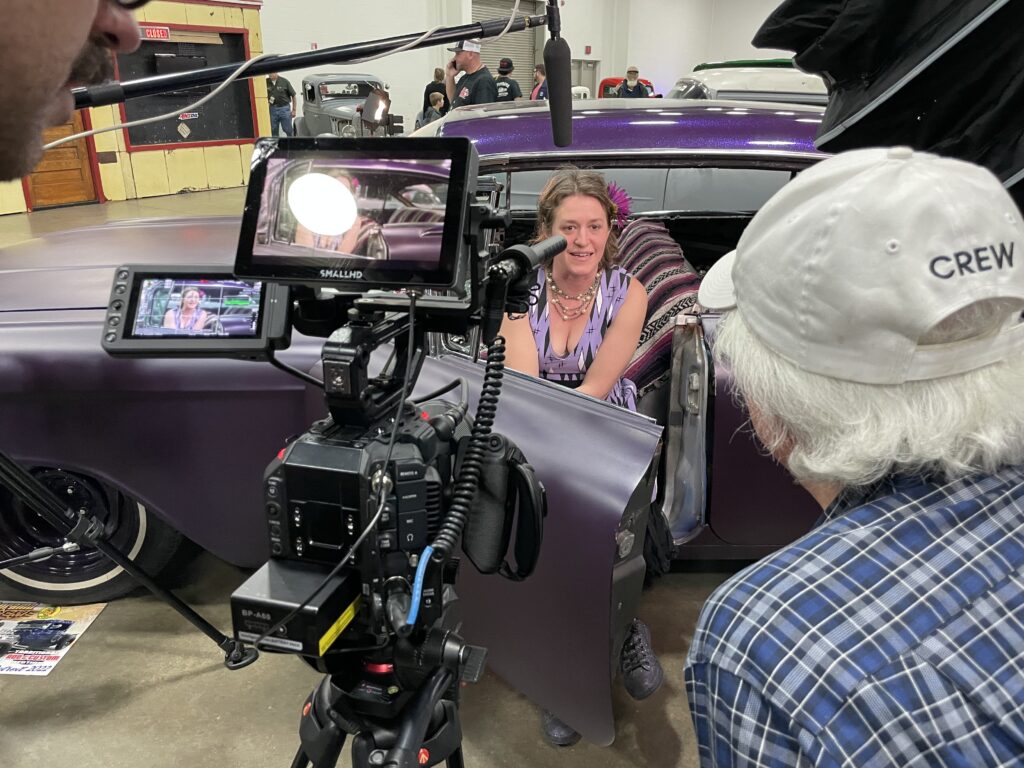 Later in the month, Trish and I ventured out to Visionalist Entertainment Productions to better understand the direction of this project. We were blown away by the level of professionalism, and even more so, the passion behind this (and all of their other) projects. As the conversation ensued, we learned that Keith was trying to get more female involvement in this heavily male-dominated documentary. Admittedly, this culture is primarily male-driven… but there is a significant undercurrent of female enthusiasts that Famie wanted to capture. There is even a song that was already written for the movie by local rocker Jill Jack called "Fast Cars Ain't Just For Boys Anymore." Even as I write this, the groove of the song is playing in my head. We were honored when Jill debuted the song at Women's Motor Fest in June, a show that Throttle Gals sponsored. Keith and crew filmed several of our women participants at the show, securing interviews with auto enthusiasts that mainstream media either forget exists, or ignores. From the movie's Facebook page: "It's no secret that the car industry has mostly been dominated by men since cars were invented. Women are too often excluded from the automobile and motoring culture. However, this weekend at Women's Motor Fest, these women demonstrated their determination to change that narrative… We're excited to share this story in the film as a tribute to a sometimes overlooked community in the automotive industry. There are many women with just as much, if not more, of an interest in fast cars and the motoring culture. Thank you to Women's Motor Fest and Baker's of Milford for allowing us to attend and film such an important event."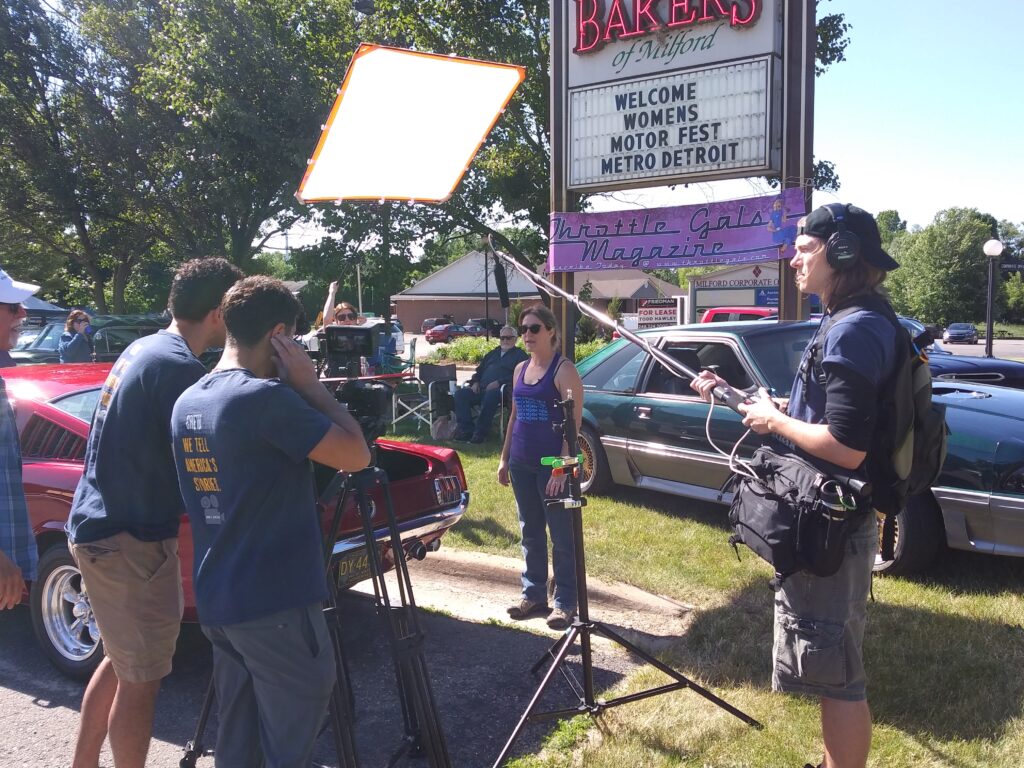 As the filming continues, we start to catch a glimpse of the feel of the movie. We know from the trailer that the movie discusses the MHRA (Michigan Hot Rod Association) and the roots of our car club cultures. We know that horsepower and muscle are forefronts, however, it appears they are discussing the new EVs (electric vehicles) and why they will – or will not – be embraced by this crowd. "The sound is an integral part of the experience of driving a car," said Keith Famie, executive producer. "The roar of the engine, feeling the seats rumble. Will you get that with an electric vehicle? It's just a battery underneath, so obviously not. That's what will get lost. That's what will be missed."
We hear about the heart of the storyline (well, at least those of us 'in the know') and the heartstrings will be played like a harpsichord as this storyline progresses.
"An important part of the film is nostalgic. Looking back at hot rods, muscle cars, designs and what made them famous and what made Woodward famous," states Famie. "But what happens now in the next generation? Where's the sound of the car going to go and how is that going to affect the electric world?"
Tim Allen, who is in his element for the production of this movie is documented in the transcript musing about his Tesla Model 3 versus his Dodge Demon. "The sad, tragic thing is that now they're making sound boxes for the Tesla," Allen said. "So you can make it sound like whatever you want. You plug a USB drive in. It's tragic that I'm actually gonna buy one because it's got a woofer in it and you can make it sound like a Demon." But even the piped-in fake sound won't replicate the rumble of the seat and vibration of the steering wheel when an internal combustion engine is roaring, Allen said. "I get into my Demon after the Tesla and I realize why I love that car," Allen said. "I'm hearing it, feeling it, it's combustion. It's a mechanical thing."
While the film is still in the middle of its production phase, the local excitement is growing as this new documentary focuses not just on the nuts and bolts of the hot rod but encompasses significant automotive passion and history. "It was a beautiful morning here in Michigan on Saturday. By 7:00am, the Visionalist crew and I were in the parking lot of Comerica Bank on Woodward in Birmingham mounting cameras to my Jeep so we could film a historical moment that has never before been filmed like this. The King of Woodward, The Silver Bullet, a modified 1967 Plymouth Belvedere GTX Hardtop owned by Harold Sullivan is going to be our main focus for a segment in the film called, "The Battle for Woodward." The baddest street racer was originally owned and built by mechanic Jimmy Addison who worked at the Sunoco gas station that once sat on Woodward Avenue Birmingham in the 1960s."
"As you will see the story unfold in our film, "The Battle for Woodward" was a serious gentleman's quest that was not officially allowed and sanctioned by the big three auto manufacturers at that time of Ford, GM, and Chrysler. The desire to see who could build the fastest car was serious business where engineers and lower level executives would bring car parts through the back door of auto shops to place in the hands of mechanics such as Jimmy. You could almost hear the conversation: "So what if this carburetor ended up in that Plymouth?" Basically, the Silver Bullet became a rolling test bed for parts and ideas of some of the elite group of engineers who had plotted Chrysler's racing success in the 60s. The Bullet is equipped with a monster 487 cubic inch Hemi V-8 under the super stock hood scoop with the fuel delivered to twin four-barrel carburetors via a Stewart Warner electric fuel pump while Hooker headers direct exhaust to four 68 Cadillac mufflers through 3 pipes.
The story will feature well-respected car collectors like Harold Sullivan, Bob Lutz, and others telling this story."
If the above excerpt doesn't get you pumped for what Famie and crew have up their sleeves, I am not sure what will. What I can promise is that this documentary will be unlike any you have ever seen. Famie has a way of telling stories to really pull you in. You will become part of this story. You will feel the emotions of the Vietnam war vets who come home to the muscle car era and find new life and brotherhoods underneath the hood.
"Detroit: The City of Hot Rods and Muscle Cars," a two-hour film will premiere at the Henry Ford museum in June next year. We will be there. If you wish to be a part of this movement, they are looking for partners. Reach out to them through their website: http://www.v-prod.com/